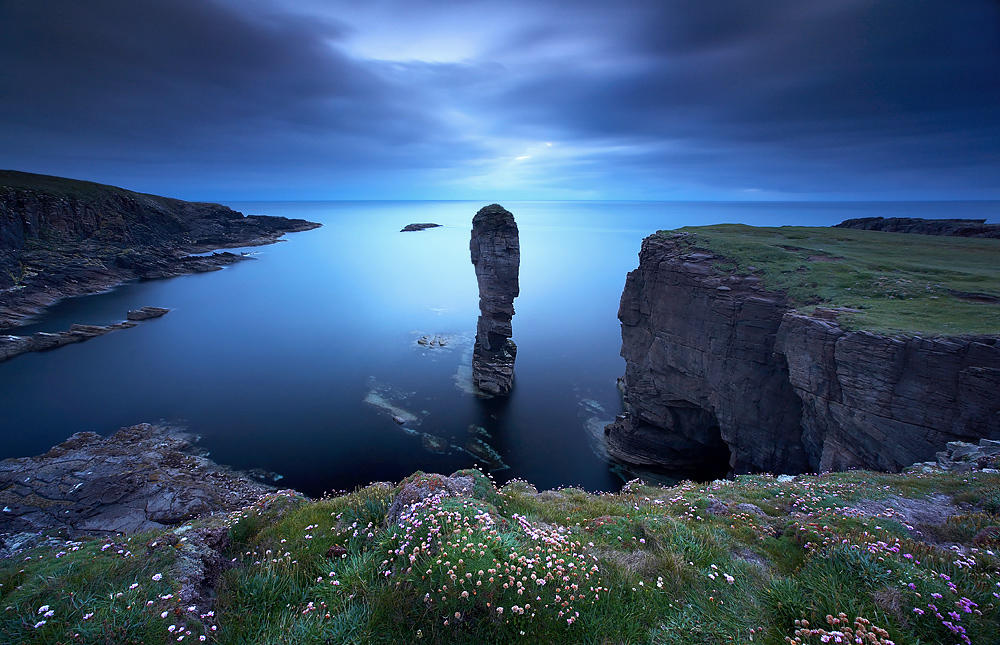 Mothership Kayak trip - Orkney Tall Ship Adventure
Tall Ship Based Kayak Trips
This unique journey will allow us to discover the stunning islands and coastline of Orkney by sea kayak from the convenience and comfort of a tall ship. Starting and finishing our journey from Thurso (mainland Scotland) gives us easy access to the Orkney archipelago. There is no set itinerary, so we can select the locations to kayak in, when we paddle, and when we set sail according to the tides and the weather.
Made up of over seventy small islands Orkney is a sea kayaks paradise with a whole variety of paddling opportunities from more sheltered 'inland' paddling to the exposed west coast. The easily eroded sandstone that makes up much of the islands has over time been sculptured into many stunning shapes, cliffs, arches, stacks and caves. In summer tens of thousands of birds breed on the cliffs and there is nothing more joyous than paddling amongst rafts of sea birds, tucking in and out of caves and below stacks and exploring around the 'next' corner!
The vast majority of the islands are uninhabited and are home to a whole host of wildlife including seals and otters. On the water we may encounter porposie and dolphins, whilst orcas are no unknow.
The Orkney Islands, gaining their name from the stone age Orcadians, have had a long and very eventful history including being under Viking rule, as part of Norway, for hundreds of years. Today the islands ae covered in ancient relics and monuments including the Heart of Neolithic Orkney, the Ring of Brodgar UNESCO World Heritage Site, Viking ruins, standing stones, brochs right up to the relics in Scarpa Flow from the First and Second World Wars.
Clearwater Paddling offer this unique sea kayaking and sailing experience aboard the Brigantine tall ship "Lady of Avenel". The Lady of Avenel offers a comfortable base from which we will set out each day for our kayaking explorations. Accommodation is in twin cabins, with hot showers and flush toilets aboard. The catering will be to the high Clearwater Paddling standard and meals will be taken in the comfortable and well-appointed saloon.
We will need eight bookings for this trip to run, so please keep this in mind if you are thinking of joining the tour. We are happy to take provisional bookings for this trip.
The Lady of Avenel will be captained by Stefan Fritz with two crew. You are more than welcome to become involved in crewing, and experience tall ship sailing at first hand, literally learning the ropes, taking responsibility on the helm, and with harnesses, climbing high into the rigging. There will be no compulsion to work the ropes but being fully involved will certainly add a new and enjoyable dimension to your sea kayaking holiday.
How to Book
Available dates for this trip are shown below. Our trips are normally fully inclusive but some of our trips are available as self catering and/or kayaking-only basis. For our lodge-based trips the kayaking only option means you are responsible for all your meals and accommodation. For wild-camping trips you will be responsible for providing and cooking your own meals. Please contact us if you require more information.
Dates and prices

Dates
Price
Availability
Book

There are no fixed dates for this trip but we do offer trips on demand and tailored trips so please do contact us with your preferred dates for details.