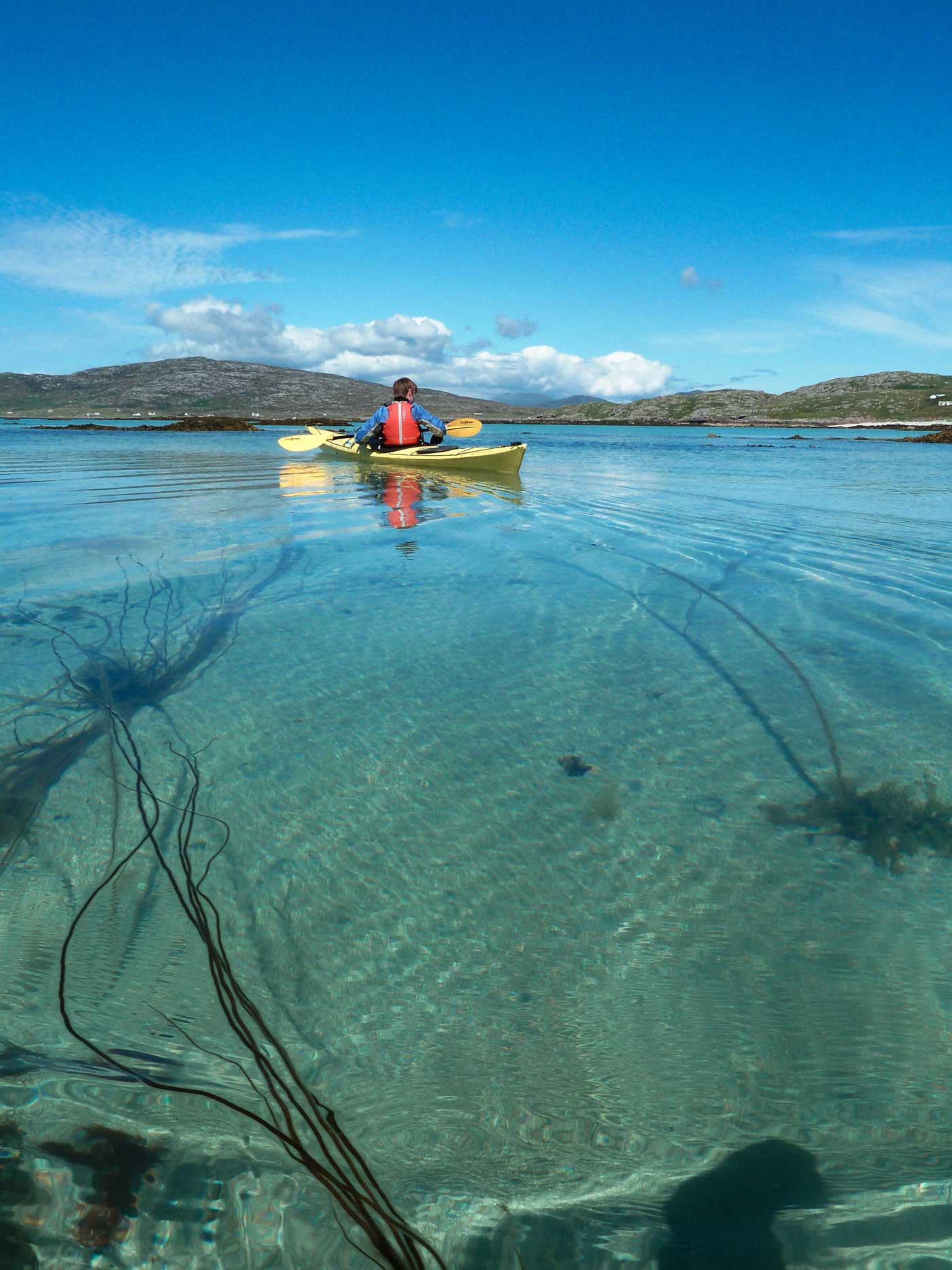 Wild Barra - extended wild camping trip
Wild Camping Trips
Barra and the surrounding islands make for a stunning kayaking destination. Paddling and camping here is wonderful, where we can escape to places where others simply do not go.
The scenery is breathtaking with hills that tumble down to the sea, and islands fringed with brilliant white sands in a clear turquoise sea.
Each day we will travel to camp in amazing places. It might be an island with a glorious beach on one day and a quiet lagoon on another. We will take time to explore rocky coves and inlets and allow curious seals to drift over to us. If we are lucky we may see basking sharks at close quarters and glimpse otters hunting along the shore. The aim of the trip is to explore rather than cover long distances. So if you enjoy 'relaxed', rather than full speed ahead, then you will really enjoy this experience
4 or 5 nights camping, 1 or 2 nights Lodge based
Tours begin Saturday evening and finish after lunch on Friday.
On our trips we use twin and double bedrooms. We do expect guests travelling on their own to share twin rooms (same sex). We would need notice if this is unsuitable, and we will do our best to source a single room (single room supplement would be payable).
Single Travellers Covid Regs update...In terms of accommodation the price is for 2 people sharing a twin room. We are still waiting to hear about the Covid regulations for the summer, however if rooms can only be used by single family bubbles we would need to add a single use room surcharge of £95 for the week. (This is a 50-50 split between ourselves and the single occupant for a 2 person room for the week)
How to Book
Available dates for this trip are shown below. Our trips are normally fully inclusive but some of our trips are available as self catering and/or kayaking-only basis. For our lodge-based trips the kayaking only option means you are responsible for all your meals and accommodation. For wild-camping trips you will be responsible for providing and cooking your own meals. Please contact us if you require more information.
Dates and prices

Dates
Price
Availability
Book

There are no fixed dates for this trip but we do offer trips on demand and tailored trips so please do contact us with your preferred dates for details.
Click the icon below to download the dossier for this trip.
Please download, complete and send back to us 60 days before your trip starts.
| | |
| --- | --- |
| | Click the thumbnail to view a gallery for this trip. |